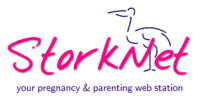 Free counters provided by Honesty Communications.

DECEMBER SURVEY: What's was your favorite New Year's Eve memory? Respond here.
dec survey: I would have to say it was 1999. We had tried for 10 years to have a child and finally gave up and I got pregnant. At midnight we were giving a bottle to our almost 4 month old son. The one doctors said I probably would not concieve and then was born at 32 weeks. He has greatly enriched our lives to the point we are trying again. Although we are already truly blessed. Cindy, mom to Charlie
dec survey: Growing up, my memories of the new year was to strain to keep away so we could run down the street in our safe little neighborhood banging pots and pans, yelling out happy new year for all to hear. This past year was my new favorite New Year memory. We had almost a full year with our son Cole who was born at 28.5 weeks and he was finally out of the dark with his medical problems. We had a party at our house to celebrate our great ending of the hardest year of our life and our dog (who is afraid of everything) ran out of the house when the fireworks started. We were heart broken as we had all of our guest drive around looking for poor Seamus. We must have had two hours of sleep that night and the police from the next town over finally drove him to our house the next afternoon. Our whole family broke down and cried with relief. Seamus was our cheerleader all of the weeks that our son was in the hospital. He was everyone's buddy, plus our son Cole's biggest fan. There was no way that we would ever stop looking for him. But, my memory is off all of our friends driving and walking for hours in the cold looking for a dog that means the world to us. We'll never forget that night... Michelle
FEEDBACK: From Dear Reader Laurie G.: "Just finished reading your 'No Fare' essay. People who follow the rules like that sure bug me. On Tuesday this week I had to run a quick errand with my kids, age three and five, before taking the five year old to her ballet lesson. We were in a fabric store waiting in a very long lineup when my three year old announced with the urgency typical of a three year old that he had to use the bathroom. I could see that it was so busy we couldn't wait to get to the front of the line to ask to use the washroom. I knew that there was a big Salvation Army Thrift Store two doors down that never seems very busy so we dashed in there. And I was right, there was only one customer in the store. I went straight to the clerk and asked if I could take my son to their bathroom and she said no. I asked her if there was a public washroom nearby. Again no. Well, I said, I don't have too many options here do you have any idea where we could go? And again no. My son at this point is doing a kind of hopping up and down dance and has a tight grip on the front of his jeans. We headed out the door again to a janitorial supply shop and the guy there very begrudgingly let us use the facilities. After I dropped my daughter off, I phoned the clerk at the thrift store and asked her again about their washroom policy. She told me that the landlord had made the rule because of the water (we are not on metered water here so I think she may have been making that up). But honestly, why can't some people do a quick assessment of the situation and just use a little common sense?" From Dear Reader C.: "How things have turned around. Two years ago, 12/18 was a bad day. This year it was a good day. Two years ago, Jill visited Alex in hospital, where he shouldn't have been. This year Alex visited Jill in hospital, where it was all right for her to be. Two years ago someone was missing at home at Xmas. This year, someone was added."
SPREADING THE WORD:
There is no cure for birth and death save to enjoy the interval. -- George Santayana
There is hardly a man clever enough to recognize the full extent of the evil he does. -- François, Duc de La Rochefoucauld
Mishaps are like knives, that either serve us or cut us, as we grasp them by the blade or by the handle. -- James Russell Lowell
Excellent things are as difficult as they are rare. -- Spinoza
Three can keep a secret, if two are dead. -- Benjamin Franklin
The worst decision is indecision. -- Benjamin Franklin
Only fools don't have worries. -- Goethe
So a reviewer who would rise must learn to roar and gush and roll on the stage in mirth and pain, making of book and self a single spectacle, a Main Event. -- Wilfrid Sheed
Nobody has a problem which has not been solved on a similar occasion by another. -- Noel Clarasó
It is not enough to succeed. A friend must also fail. -- La Rochefoucauld
Genius begins great works, labor alone finishes them. -- Joseph Joubert
No one is useless in this world who lightens the burdens of another. -- Dickens
There is nothing new in the world except the history you do not know. -- Harry Truman
Anyone who has never made a mistake has never tried anything new. -- Einstein
Thinking is easy, acting is difficult, to put one's thoughts into action is the most difficult thing in the world. -- Goethe
To live is to constantly decide what we are going to be. -- José Ortega y Gasset
We fear things in proportion to our ignorance of them. -- Livy, Titus Livius
To fear the worst oft cures the worse. -- Shakespeare
Calamities are of two kinds: Misfortune to ourselves and good fortune to others. -- Ambrose Bierce
Thousands of geniuses live and die undiscovered. -- Mark Twain
Anybody who has ever struggled with poverty knows how extremely expensive it is to be poor. -- James Baldwin
Where there is risk, there is also profit. -- Justinian I
Patience is bitter, but its fruit is sweet. -- Aristotle
Those who get lost are those who find new paths. -- Nils Kjaer
Constant exposure to dangers will breed contempt for them. -- Seneca
Diligence is the mother of good luck. -- Benjamin Franklin
It's never to late to do nothing. -- Jacques Prévert
Bitter are the roots of study, but its fruit is sweet. -- Cato the Elder
You will not step twice into the same river, as new water flows over you. -- Heraclitus
One thought fills immensity. -- William Blake
Renovation is the key to true progress. -- Alejandro Vinet
All progress is experimental. -- John Jay Chapman
The future belongs to the innovators. -- André Gide
Facts don't cease to exist because they are ignored. -- Aldous Huxley
What is learned thoroughly is never completely forgotten. -- Séneca
To generalize is to always err. -- Hermann A. Von Keyserling
The height of cleverness is being able to conceal it. -- François, Duc de La Rochefoucauld
Good news always comes too late; bad news, too soon. -- Friedrich Martin von Bodenstedt
The first sign of corruption in a society that is still alive is that the end justifies the means. -- Georges Bernanos
The mountain remains unmoved at seeming defeat by the mist. -- Rabindranath Tagore
You will go most safely in the middle. -- Ovid
Knowledge is authority based on truth. -- Victor Hugo
Our true nationality is mankind. -- H.G. Wells
Early and provident fear is the mother of safety. -- Edmund Burke
A wise man turns chance into good fortune. -- Thomas Fuller
It is our duty as men and women to proceed as though the limits of our abilities do not exist. -- Pierre Teilhard de Chardin
All men by nature desire knowledge. -- Aristotle
Whether in biography or straight history, the writer's object is -- or should be -- to hold the reader's attention. -- Barbara Tuchman
Real knowledge is to know the extent of one's ignorance. -- Confucius
The only good is knowledge, and the only evil is ignorance. -- Socrates
It takes a long time to bring excellence to maturity. -- Publius Sirus
He who stops being better stops being good. -- Oliver Cromwell
Don't ever take a fence down until you know the reason it was put up. -- Gilbert Keith Chesterton
Write to be understood, speak to be heard, read to grow. -- Lawrence Clark Powell
He who labors diligently need never despair for all things are achieved by diligence and labor. -- Menander
To exist is to change, to change is to mature, to mature is to go on creating endlessly. -- Henri Bergson
Sometimes inferiority is simply the lack of information. -- Eugenio d'Ors, Spanish writer.
One might, at an early age, wish to be a poet or a dramatist or a novelist, or even possibly a critic. One somehow wanders or stumbles into becoming an essayist. -- Joseph Epstein
I wonder if I won't find everything in life too big for my abilities. -- Theodore Roosevelt
There are no unreliable narrators in personal essays; in a personal essay an unreliable narrator is just another name for a bad writer. -- Joseph Epstein
This is the one that does it. You have said farewell to the thirties for the tenth and last time. Now you face it, baby. Now you take it smack in the teeth, baby. Quote, baby, unquote. -- Dorothy Parker
The ultimate, most holy form of theory is action. -- Nikos Kazantzakis
It is surprising to find, on reviewing one's past work, which are the pieces that seem to stand up and which are those that have wilted. -- Barbara Tuchman
The ability to ask the right question is more than half the battle of finding the answer.-- Thomas J. Watson
Nothing seems fair when it is contrary to my desire. -- Pedro Calderón de la Barca
A person often meets his destiny on the road he took to avoid it. -- Jean de La Fontaine
The pessimist complains about the wind; the optimist hopes that it will change; the realist adjusts the sails. -- William George Ward
My old friend told me that at age 75, I became an institution. I told him I am not sure my constitution would permit me to be an institution. -- Uncle Bud
Nothing is so firmly believed as that which we least know. -- Michel Eyquem de Montaigne
The wise man doesn't give the right answers; he poses the right questions. -- Claude Levi-Strauss
The future is not a gift -- it is an achievement. Harry Lauder
Study without reflection is a waste of time; reflection without study is dangerous. -- Confucius
Small Miracles Infant & Preemie Wear - Clothes for preemie babies up to 6 pounds as well as preemie patterns and fabric.
Barbara's Links - for parenting, recipes, and beyond.
JeffsLife - Essays on being a preemie's dad, and other topics.
My Three Cuties!
Exclusive clothing and gifts for preemies and newborns to six months!
Search For Nearly New
This service powered by Kids Kiosk
Indexed by the FreeFind Search Engine.