JeffsLife

---
(Most of these essays originally appeared in "Cooking on the Edge") Ironing Out Kitchen Problems; What I Mean By That; Bagging It; Travels With Jill; Just a Taste; Dinner Rules
---
Jill and I wanted waffles for dinner. This should have gone smoothly. Instead it ended with Jill saying, "You never listen to me."
I do, but I didn't this night. We wanted — I wanted — blueberry waffles and I saw no reason, as I plugged in the waffle iron, why the same formula for blueberry pancakes wouldn't work with waffles. A bag of frozen blueberries. A bowl of batter. A big spoon.
In they went. The batter, as if sensing what was going to happen, turned gray.
So did Jill. "Hoo-kay," she said, and left the kitchen.
When the iron was ready I spooned in the batter and shut the lid. Something inside sizzled. I waited for the little orange light to come back on, busying myself getting down the plates, warming the oven — to keep the finished waffles warm while the next batch cooked — and stirring the pavement-colored batter to prevent the thawing blueberries from diving for the last time.
The little light came on. Up came the lid.
There's a passage in Stephen King's "Salem's Lot" about a graveyard sacrifice that King sums up by saying, "It became unspeakable." King might have been looking at our waffle iron at that moment, trying to relate how I felt as I heard Jill's footsteps getting louder from the dining room.
No, I hadn't listened to her. Now each outer side of the cooked blueberry waffle was cemented to the lid and the base of the iron; on the public side the would-be waffles presented gray entrails, slick, uncooked, smelling of warm hopelessness. The few berries not mashed were grinning up at me.
Waffles are special for us — you shouldn't ruin them lightly, and when frozen berries aren't involved I never have ruined them. About ten minutes later Jill was kindly reminding me of this, as we poured syrup over fragments of waffles.
"I threw out a cake this very day," Jill said. Reading this now, she still says it. You just have days — and dinnertimes — when everything goes wrong in the kitchen. I listen to her.
And next time it's scrambled eggs — my specialty — and no blueberries. (Fall, 1997)
Before Jill, I never had much to do with food. Now I do.
"What do you mean by that?" Jill wants to know.
I mean that I once planned meals during the commercial breaks, and for a long bachelor stretch I lived with another guy and one pot for pasta. We dined separately and took turns scrubbing the pot. Now and then I'd bespatter the broiler with a sirloin. Sliced bread was a valid starch. A complex meal was Shake'n'Bake on pork chops. Domino's delivered.
Then came Jill. "What do you mean by that?" she wants to know.
Jill cares about food so much she writes a cooking newsletter. On our first date, Jill invited me to her house and served me twelve ravioli. She'd asked me to dinner, boiled the pasta suggestively tender, and arranged it on the bowl as if working on her makeup. She was obviously nervous. This I remember. She ladled on the red sauce and brushed my fingers with hers as she passed me the plate.
"It was tomato sauce with fresh basil," says Jill. "I cooked the ravioli until it was done. You're so stupid."
Jill thinks it's interesting that I remember it as a date, and she remembers it as a casual dinner invite. "I remember it as an occasion where I had the upper hand. I boiled some pasta, I cooked some sauce. Period. The end."
If it wasn't a date, why did she need an upper hand?
Sometimes we talk about the dishes I brought to this marriage. I still make pretty good scrambled eggs, and Jill has always been charmed by the tortellini salad from my bachelor days. I think she marveled at the simplicity of boiled cheese tortellini tossed with iceberg lettuce and cherry tomatoes, slicked with Wishbone Italian dressing and served in two green plastic bowls. She wolfed it down and praised it, and I think her right hand even came up to her chin and bent inwards - her ultimate compliment to food.
"That's not what I found charming," Jill says. "What I found charming was that you knew how to make something I'd consider eating. And, you know: it's my left hand."
Jill has taught me how to talk about food. Like when she's pointing out what went wrong with a recipe: "You have to keep stirring / blending / fluffing / folding, for minutes / hours / all night while the pot is covered / uncovered / boiling / empty," she will explain. Just like in algebra, I will nod and nod. She's introduced me to stewed tomatoes, black olives, hot peppers, and yogurt. I still hate all of them.
My vocabulary has changed, too. Salads are "dressed." Egg whites are "folded." Butter goes in a "dish." Spaghetti sauce now comes out of a "pot" and not a "can." Crab chips go in a "bowl" and not "between the cushions." Jill calls my cereal bowls dog dishes. They're deep and they carry a man's portion of Raisin Bran. I guess a dog could eat out of them and come away satisfied.
"Do you not know why I call them 'dog dishes'?" she asks. "Do you honestly not know?"
I've realized that my wife actually cares that saucers match cups and that drinking glasses not come from Mobil stations during NFL promotions. When we travel, I'm as interested as she in finding something new to eat, like burnt ends in Baltimore and Cornell barbecued chicken in upstate New York. I eat every meal off plates. Sometimes I even eat at the dining room table. Together we picked out the countertops for the new kitchen. At one time, I didn't even know counters had tops.
"I think it's obvious you're a different and more sophisticated person," says Jill, "with improved taste since you married me."
I like that we talk about food. Food was the first thing we really had in common - we both had to eat - and talking about it eased that vulnerability of eating in front of a new love. Later we talked about food for Jill's newsletter. Later still, I wrote for the newsletter and dug into that stuff in the dog dishes and what it meant to me. Lately we've talked mostly about baby food.
From that ravioli in the tomato basil sauce to last night's ribs in our new oven, food has meant our future together. (Fall, 1997)
Jill makes me bring my lunch to work. "Makes" is probably too-strong a word -- though I don't think so -- but she's made it clear that brown-bagging turkey pastrami on wheat could pay off in an exotic holiday!
She believes this because of our friend Matt. We used to work with Matt, and every day about 12:30 we'd see him behind his computer terminal, his jaw moving around something he'd purchased at the A&P deli on two-for-one Wednesday and crammed between pieces of bread. Up and down, up and down, up and down went his jaws, the center of his lip curling as he swallowed. Day after day behind his terminal. Later Matt took a vacation to Tokyo.
"See how much money you can save by bringing your own lunch!" said Jill.
OK. But to find my last good memories of bringing my lunch I must regress to the Vietnam era, when I carried a tin G.I. Joe lunch box that I believe, today, would in mint condition fetch my rent for a week. Not to mention what I'd get for the thermos, a six-inch-high canister with a drawing of Joe hitting the beach with a burp gun. The thermos wouldn't give me a deep swig now. But in my grade school decade it seemed tall as a silo, deep as a well. From it poured Kool-Aid and punch and juice that slid down smooth as mom's love.
By high school I'd moved on to brown bags. In the doldrums of senior year I'd pull my sandwich day after day from the sack, undo the plastic and stare at the ham and cheese or tuna and lettuce or chicken on white, and it seemed to me that mom's love was getting repetitive. Once my friend Jon looked at my lunch, and then at me and said, "The plot's different but the theme's the same."
In college the food service fed me, but I always ate alone and very soon dropped out. Leave it alone.
Lunch partners were scarce as I moved into the work world -- I've never liked watching co-workers chew -- though I still ate out. I learned all the best around-the-corner joints and no doubt did my temp work better for my bellyful of cheap moo goo gai pan. I was proud to be a working adult who ate lunch out. Working adults mixed office talk and menu orders with ease, slid with professionalism from subject to subject, from the pasta of the day to this month's big project. They let off steam. They made things happen without ever making a mess on the tablecloth. They were grown-ups secure enough to enjoy themselves and take 90 minutes to do it and let the boss pick up the check. Never ever did they unwrap brown paper.
Buying lunch meant being a working adult -- albeit one who'd never afford the airfare to Japan.
But as has been the case in the stories of this column, Then came Jill.
"Three days a week," she said. "Bring your lunch three days a week and that's 60 bucks a month!" Or $4,800 through six years of grade school, adjusted for inflation.
So now I make my own lunch, though "make" may be too-strong a word. At five to eight each workday morning I fumble for two pieces of bread, pick them up off the kitchen floor and slap down turkey or pastrami or some marriage of the two, or perhaps see-through Irish ham. No mustard, no mayo, no time. Then I rip off a huge sheet of tinfoil and encase my lunch with one eye on the clock like Lucy when the conveyor belt of chocolates speeds up. Later on, behind my own computer, I move my jaw up and down. I don't even want to go to Tokyo.
Friends, I can hear you asking, "Why doesn't Jill get up and make Jeff's lunch? It was her idea!" I don't know, and I'd appreciate it if you wouldn't ask in this publication.
That's a cheap laugh. Jill does make my lunch on many mornings, and it's good. I may never know what she does to soften the bread or make the almost-translucent meat somehow juicy. I do know that on many workday mornings I undo the foil -- the sheet is perfectly sized -- and discover turkey smeared with a blend of mayonnaise and hot-pepper relish, or tuna fish spiced with Old Bay, or real moist chicken in a basil relish, the whole escorted by a Baggie of celery sticks or wedges of carrot.
And there in the office I think of her. The sandwich tastes like a hug from home, and at that moment I might give a week's rent to carry the G.I. Joe lunch box one more time. (Fall, 1997)
Jill and I went to England a year ago. Normally a year after a pretty good trip you say, "Wouldn't it be nice to go back!" And it would. But this has been no typical year. In this year I've lost good friends and one parent and had a baby who's still in the hospital. It's all I can do to stay upright at 4 p.m.
Typical of writers who have no ideas and an unreasonable editor, I pull out the notebooks. The first I bought in a Rite Aid. None of the pages flutter out as I pick it up and look at the fading "London, 10/97" penned on the cover.
"10/23, 12:15 a.m., First Meal: On Russell Street. Water: Ashbourne. Minestrone coming." I remember that place, a bistro shining bright in what was for the British the middle of the night. The waitress, who was French, tried to bring me wine. "Minestrone smacks of Old Bay! Jill got a chicken sandwich on brown bread. 'You act so funny when you travel,' Jill says."
(That's a gentler comment than she made on the plane, when they brought her earplugs and a sleep mask while I napped. When I woke up all I asked was, "Where's mine!" Know what she wrote in my book? "'We're 10 minutes into the flight when Jeff ratchets up "cranky" a few notches...'")
Three pages on is a grease stain from my first fish and chips, which I remember as soggy. "9:15 p.m. Indian restaurant off Oxford. Water not free, so making do with a half pint of Kingfisher." Throughout the notebook are pasted receipts. "Brannigan's R-Beef, 40p" reads one. Brannigan's were thick potato chips that have stayed on our mind almost as long as they did on our tongues, actually tasting like what they were supposed to taste like as they shattered under our teeth. Roast beef and mustard, chicken and stuffing washing my tongue as I re-wound and Jill smiled for the camera in front of St. Pancras Station.
I see that right around then she said, "Don't you feel that when we turn around people will stop doing the accents?"
"10/24: Breakfast: Strip bacon, juice, tea, toast (brown), jelly, sticky sausage, an egg, beans or tomatoes." Before last year I never thought much about British food, knowing only that some of it was called "figgy" or "cock-a-leekie." But I see I devoted a good deal of space to eating on the left side of the road, mostly because you can't go anywhere with Jill without getting onto the subject of food. I spent portions of at least two evenings on vacation, for instance, in grocery stores examining Spanish lemons and $18 bags of Oreo cookies. But look back, that was important. And, as we didn't buy the Oreos, cheap. To the tongue the U.K. was both exotic and familiar. I grew up in New England, and every breakfast of sticky sausage looked like many a dinner my mum served after a busy Saturday afternoon.
The whole next page of the notebook is a Daily Mirror clipping Jill pasted in, which is headlined "Chocolate Lunacy." "Jill is noticing that the British put animal fat in their chocolate," I wrote, "'and they're p.o.'ed because the rest of Europe is saying get your crappy chocolate out of here!'"
Jill then filled half a page with her narrative of tea. "Scone with butter and jam," she wrote. "'Where's the cream?' I ask. Waiter pointed to the butter. So where's the butter?" Okay, but as far as I recall the afternoon starred my "succulent Stilton and bacon sandwich with watercress." Later Jill and I agreed that Stilton should be currency. We had fun that afternoon, and later back in the room we knuckled each other's sore feet.
"'You didn't bring comfortable shoes,'" she apparently said.
I see that by "10/26 9:35 p.m.," right after I reminded myself to "talk about British bathrooms--conditioner, etc." Jill made her next food entry: "Bovril on toast, smoked ham & sweet pickle crisps, extra thick double cream." Nothing to complain about there. On the next page I see, "Brit food, cont'd... At Gigi's Kabob House and Fish Bar: Mushy Peas, 70p (side order takeaway)." I didn't think they were worth noting, but looking back I may have been wrong. On "10/27 5:55 p.m." I made my finest food note, about cheese: "Shropshire Blue--outstanding! Brassier than Stilton, without the depth. Wensleydale is clear, a little chalky, plain."
Then, between that narrow rule and the next, something snapped.
"Jill won't let me write about food anymore!" the next entry reads. "We spatted over notebooks. I think I won."
I look at her now, as she refuses to take one of my editing suggestions on the main story of this issue, and I can still see her stalking away in the London night like Holmes on a scent and proclaiming that she'd get her own notebook. And she did. As I flip through the first book now, there is not another scrap of her handwriting.
But she made an early appearance in the next, a leather-bound pad for the British reporter on the Bobby beat. Jill bought it for me, and it still makes this formerly hungry, still cheap American feel important when he flips back the cover and reads:
"10/29, 11:35 p.m. 'Why's your coat on the bed?' Jill asks. 'And are you writing about me?'" (Fall, 1998)
Jill and I had a bad one the other night. The kind of fight where something gets knocked over, somebody stamps into the kitchen and somebody snaps their coat off the hanger and doesn't even have to announce that they're storming out. The kind of fight where you walk around the block without speaking but with lots of thoughts.
"He's so selfish..."
"She's so unreasonable..."
In the days since, I've skirted the subject that started the whole thing as if I were shaving around a pimple. What happened was, Jill asked me for a bite of my pie.
It was 8:40 p.m. Jill and I were on the couch and about half an hour into a movie on HBO. We were just thinking it wasn't going to be a very good movie when I went into the kitchen to nuke a slice of blueberry pie and heap it with vanilla ice cream. I think I asked on my way to the kitchen if Jill wanted some.
"You did NOT!" she notes.
I had sunk back into the couch beside Jill when I out of the corner of my eye I saw her face get big; she asked if she could have a bite.
There's a good chance that sometime in the next two pages you're going to ask, "What's wrong with this guy?" I don't care, and I don't know why this have-a-bite sets me off.
I'm not from a big family. My friend Jon is, and once when we were sharing a bag of Doritos he said, "Look at the way you're eating those Doritos." I asked what he meant. He said, "You're taking them one by one out of the bag. I have a handful. That's what you do when you have a lot of brothers and sisters. You take a stash." I grew up with only a brother in the house, and since he was nine years older if he ever wanted my food he'd pound me and take it. (My brother doesn't offer bites, either.)
"Do I ever ask for a bite of apple pie?!" Jill wants to know. "Do I? Do I?"
Anyway, I screwed up my face that night, and dropped by spoon into the dish. She pulled back to her side of the couch. The TV faded into the background, and I didn't care at all that my ice cream was melting. I offered her some but no, that's OK... We played a few rounds of this game and I don't remember what happened next, but suddenly I guess this past year came down on me.
In this past year our two cats died, my mom died, and our baby son Alex spent six months in intensive care (he's still in the hospital). All I wanted, officer, was my pie in peace.
Instead the evening turned into a car crash. Somewhere in there I slapped the fan and it hit the floor with a satisfying clatter. I threw my pie and ice cream in the freezer and stared out the black kitchen window, wishing we lived on a higher floor. I'm pretty sure Jill would have helped me over the sill, her simple wish to share dessert with her husband now shattered like a tail light. Seems like a dream. Seems like this year, when all they do is keep talking about letting Alex come home so he can watch daddy knock over fans.
At some point we both put on our coats and walked around the block -- together -- without saying much. We came home and didn't mention the fight again until we got ready for bed. Then I said I was sorry; she said I didn't have to keep saying that.
Oh yeah, when we got back from our walk I pulled the ice cream and pie from the freezer and gave Jill a bite.
"The pie was too sweet," she said.
I don't know if this problem is going to go away whenever something tasty comes between me and Jill. Right now I'm offering bites and she's turning most of them down. I'll scoop out the ice cream and Jill will watch me like a house cat and then say, "I can have a bite of that, right?" I'll screw up my face as if she'd just put a knitting needle in my arm. Then, in the end, maybe she'll have a bite and maybe she won't.
I was going to do a different essay here, but Jill was reading it beside me on the bus last night and about three stops from home she handed it back to me and said, "Not your best."
On this ride I happened to be reading an old book of poetry, and had come across: "If to her share some female errors fall/Look on her face and you'll forget them all."
"You have to learn the real meaning of, 'Can I have a bite?'" said Jill. "You should write about it."
I look on her face and think, You know, she's right. (Summer, 1999)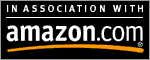 Dinner at our house has changed.
Mostly because of Alex, who has been home four months after spending his first 13 in the hospital, and who has a particularly grueling schedule beginning at 6:30 p.m. In this time slot Jill makes dinner and I give Alex his bath in the inflatable tub. I think of it as playtime, using three of Jill's old yogurt cups. You used to be able to rinse the baby with one cup while he chewed the other. Now he reaches for whatever cup you have in your hand, takes it and drops the one he was holding. He does not take after me in this: I hate yogurt.
"Do you need help?" Jill calls.
"Nah," I say.
"Gaa," says Alex.
Then it's back to the crib for 8 p.m. meds. Often Jill has measured them out before disappearing into the kitchen to make dinner. This is how we get along, all three of us here after 13 months of advice.
"Your troubles will start now," my mother used to say. "Your life is over now," my brother used to say. "Real marriage doesn't begin until you have a kid," said an ex-boss who used to stay at the office 19 hours out of every 24.
I don't know if it's real marriage, but Alex is here, rolling around and babbling. Everyone says he looks great, as they step on the oxygen tube that runs into his crib. After 13 months of sparring with doctors and leaving my baby every night in the plastic-gloved hands of strangers, I feel we have a shot at our first happy holiday season in three years. Part of that happiness comes from securing what my current boss assured me we need: a routine.
Jill always used to head to the kitchen and ask, "Can you come talk to me while I make dinner?" And I did, trying not to let her hear me sigh while I booted out of Wolf Pack or video poker. In the kitchen, I perched on our folding metal three-step ladder. She'd pirouette from stove to sink to fridge. We'd talk until my leg went to sleep on the ladder, talk about the day, the people, the subway, the doctors, the calls from people who were insane. Sometimes she'd ask me to get something down and I'd stand on tiptoe, stretching for a Le Creuset pot that threatened to slip out of my fingers and bash me dead right there.
Dead, in the sick pale light of our kitchen between the bottle of olive oil and the just-rinsed salad spinner.
Talking while she made dinner certainly seemed like real marriage. "I used to think it was kind of a nice together time at the end of the day," Jill says now. "But maybe my husband had some whole other resentment surrounding this pleasant time together."
Alex's routine has separated us during the making of dinner. About the only thing we spat about now is the straightening up of the living room, where his Boppy and toys are spread like the trash on the fairgrounds when the carnival leaves. For a few nights I didn't break off the video poker to pick them up. Now I do. Jill measures out the meds, too, even when constructing dinner. That's because I recently went to Las Vegas on a business trip, and when I called her my first night there she said, "You do a lot for Baby when you come from work!"
Remember that call, Jill?
"Never mind that," she says. "Why don't you write about our new dinner rule?"
I learned about this rule two nights ago, after going out with a co-worker and drinking four pints of beer in two hours on an empty stomach. When I got home I think Jill said, "I was giving Baby a bath when you called and left a message. Did you pick up dinner?"
I don't remember much more about that evening, except that we ordered bad pizza that didn't come until almost 10, and that the leftover slices wound up in the freezer.
"What's our new dinner rule?" I ask Jill.
"That the person taking care of the baby for the evening doesn't have to worry about dinner."
That's a pretty good rule, even if I don't expect to be able to carry it out after four pints of beer. Then I have a question: "What about the night you went to the theater and I was left to get dinner myself?"
"Oh yeah," she says. Smile.
We're now in Alex's room, where we have the computer. Jill's on ebay, bidding on Le Creuset pots. Maybe she's looking for a heavier one. "Oh," says Jill. Smile. "Yeah that..."
Her smile, her laugh float down the river of our very real marriage, and I get up to play with Alex in his crib. Soon Jill does too, until it's time to make dinner. (Fall, 1999)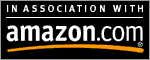 Back to JeffsLife home.